Shop: John Berger Catalogue
A 96 page catalogue from the John Berger: Here is Where We Meet retrospective season organised by Artevents in 2005.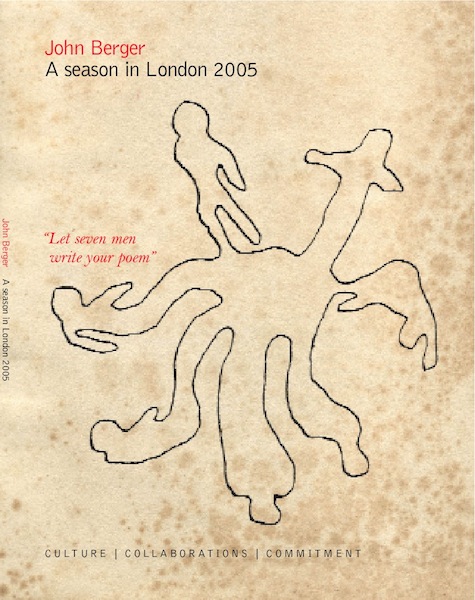 Contributers include Michael Ondaatje, Geoff Dyer, Anne Michaels, Timothy O'Grady, Mike Dibb, Dai Vaughan, Chris Rawlence, Alain Tanner, John Christie, Timothy Neat, Paul Carlin, Milena Trivier, Sally Potter, Simon McBurney and John Berger himself. With drawings and photographs by John Christie, Yves Berger and Jean Mohr.