Patience (After Sebald)

Posted 6 January 2012
Grant Gee's already acclaimed essay film about W.G. Sebald opens in the UK on 27th January 2012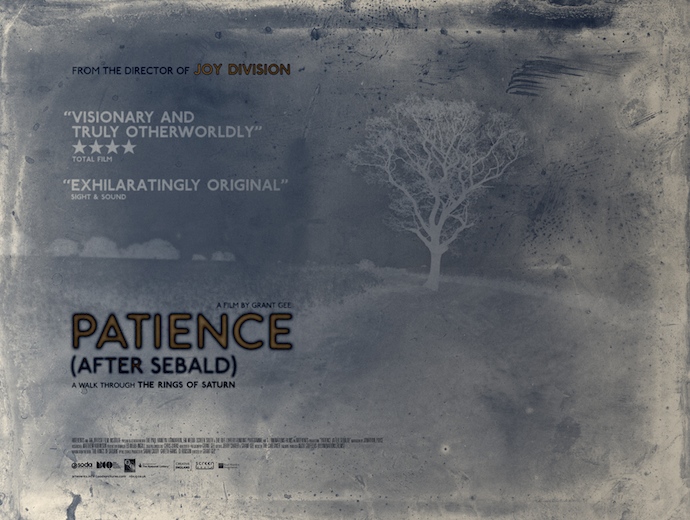 STOP PRESS: We're very pleased to announce that Patience is being released in the UK by leading independent distributors Soda Pictures on Friday 27th January, at the ICA cinema, London; Curzon Renoir, Curzon Wimbledon and around the country, as part of their important initiative, The New British Cinema Quarterly.
Following premieres at New York and Vancouver Film Festivals last Autumn, it will also be distributed in the United States in late April by Cinema Guild.
Patience will also be premiering in Europe at the important Rotterdam International Film Festival in early February, with other international screenings imminent.
Join our mailing list to be kept informed of screenings as they occur.
More about the film:
Screenings:
Reviews: