John Berger: Here is Where We Meet

2005
A season of celebration and exploration.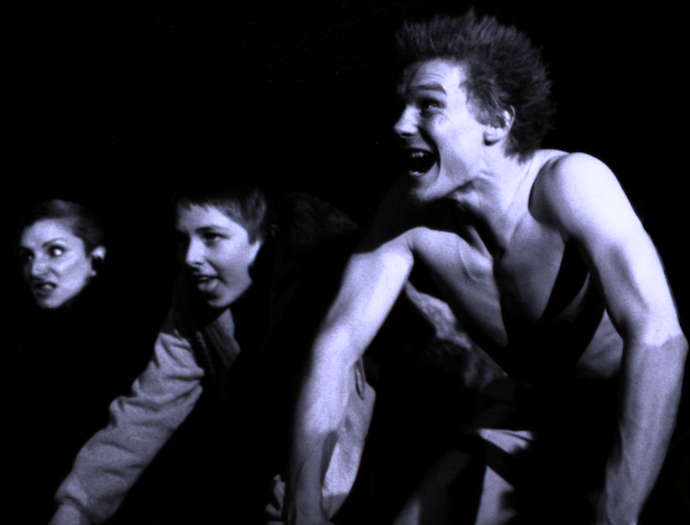 Here Is Where We Meet was a pioneering season designed around the work of writer John Berger. It was intended to explore and celebrate cultural collaboration and creative / political commitment. Coinciding with the publication of Berger's new work of fiction, also called Here Is Where We Meet, the season included readings, performances, discussions, new site-specific work and the first ever retrospective of Berger's prolific body of work in film and television. Major participating venues included the South Bank Centre, National Film Theatre, National Gallery, Royal Court Theatre, Clore Gallery at the National Theatre, Tate Britain and other sites across London.
Through John Berger's work and that of fellow artists and writers such as Geoff Dyer, Michael Ondaatje, Anne Michaels and Simon McBurney, Here Is Where We Meet explored what writing is for, what it can and cannot do, and its future as a tool of shared purpose, as an agent of the common good in societies increasingly fragmented and wary of collective causes and claims.
Artevents produced a 96 page catalogue from the season. Contributers include Michael Ondaatje, Geoff Dyer, Anne Michaels, Timothy O'Grady, Mike Dibb, Dai Vaughan, Chris Rawlence, Alain Tanner, John Christie, Timothy Neat, Paul Carlin, Milena Trivier, Sally Potter, Simon McBurney and John Berger himself. With drawings and photographs by John Christie, Yves Berger and Jean Mohr. You can order your copy here.
John Berger: Here is Where We Meet was made possible by the support of Arts Council England, The Writing Now Foundation, Bloomsbury Publishing, The Lannan Foundation, The Nuffield Trust, Lux, Canadian High Commission, Moose Foundation for the Arts, Goldsmiths University of London, City University London, Primary.
Buy the catalogue